Today I wanted to share a beautiful wedding I photographed. Take a peek if you're in need of rustic, garden themed or DIY wedding inspiration...
Summers here - today is one of the hottest days of the year! We're currently enjoying an ice lolly and making stock cube cat popsicles to keep our furry friends cool. It was a lovely summers day, under one of the oldest Yew trees in South Wales, when Morganne and Jim read their vows to one another in a humbling humanist ceremony that had even the toughest guests shedding tears.
They were married in a beautiful village in Brecon. Set in a stunning churchyard with a small party of friends and family. After the nuptials we were lucky to spend some time with the adventurous pair – who wowed us with their incredible climbing skills and stories of time spent travelling around the world.
To start off the party guest wet their appetites with fruity Pimms in tea cups and after an incredible vegetarian banquet – which even had the meatiest of meat lovers drooling – they spent the evening dancing the night away and playing drinking games with jaeger bombs a plenty. We felt so comfortable with the whole wedding party and shared in the merriment as the evening went on – it was awesome!
Such a wonderful couple, so in love. They really highlighted the importance of a wedding - not the fuss or the frills - but the love they have and will share forever. We loved photographing their wedding so much - we hope the photographs really reflect and share the wonderful, happy and laid back atmosphere.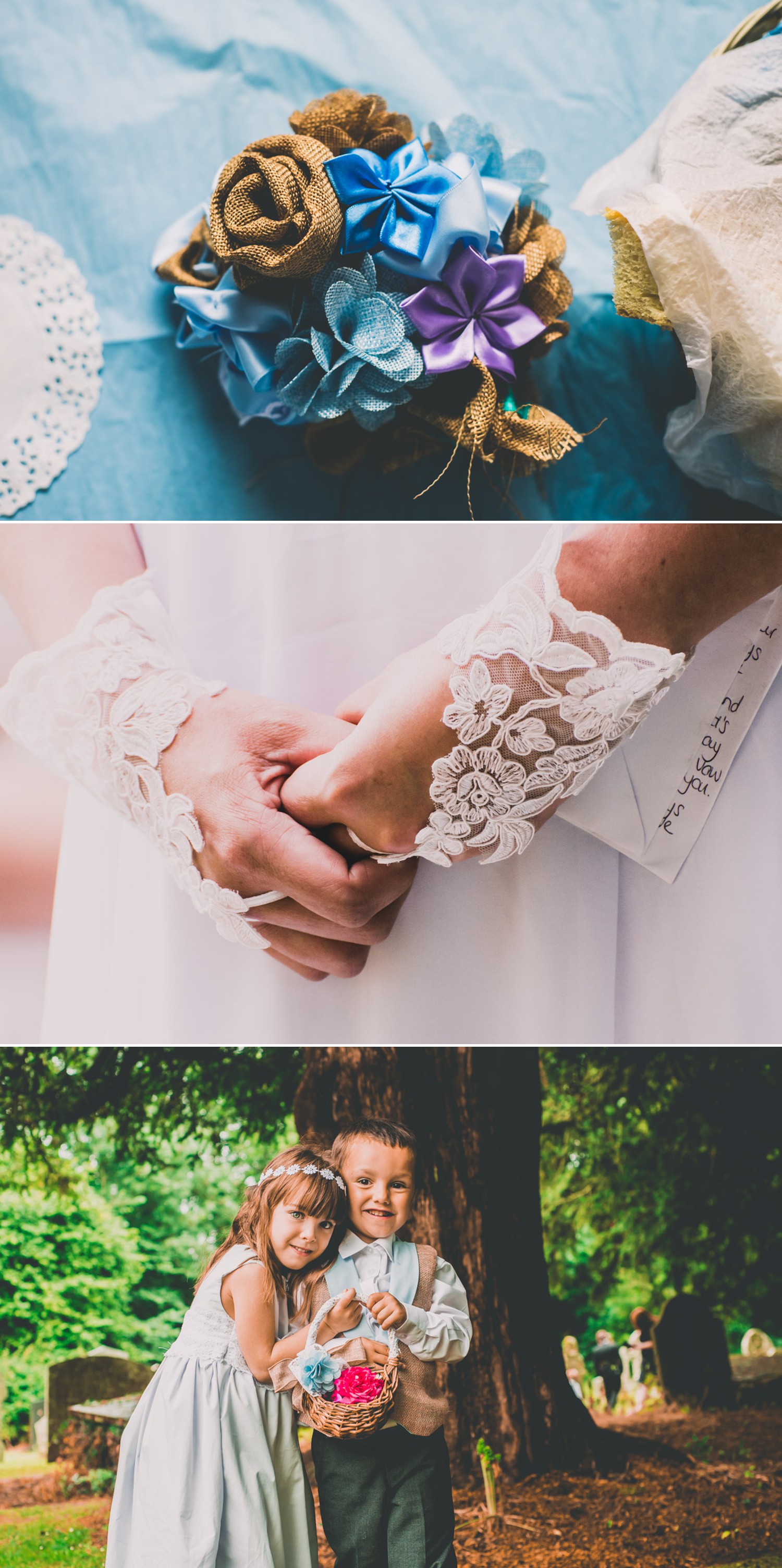 Want to see more posts follow me on facebook